fullbeauty
A szépítő, hidratáló, maszkokat minden Nő imádja! Főleg, ha fiatalít, és üdévé, hidratáltabbá teszi az arcot! A professzionális kozmetikumok világának legdinamikusabban fejlődő márkája, a floridai IMAGE Skincare lapmaszk újdonságai. Zselés állaguknál fogva valódi újdonságot jelentenek a maszkok kategóriájában. A biomolekuláris, védett hidrogéles technológiával készült hidratáló és öregedésgátló maszkok a legigényesebb maszk használókat is leveszik a lábukról! Ezek a lélegző, 3D maszkok benntartják a bőrben a nedvességet, segítve a hatóanyagok mélyebbre felszívódását, vulkáni vízzel, gyömbér gyökér kivonattal, aminosavakkal és antioxidánsokszinergiában ható elegyével dolgoznak az átfogó, teljes bőrfiatalítás érdekében.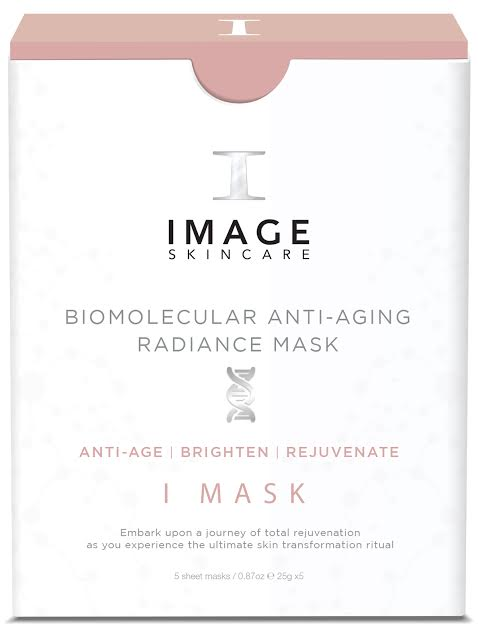 Az újdonságot egy professzionális kezelés formájában is kipróbálhatjuk!
Biomolekuláris lapmaszk kezelés
Az Image Biomolekuláris Lapmaszk kezelés első lépése a tisztítás, mégpedig az őssejtkivonatot tartalmazó, öregedésgátló The Max Stem Cell arctisztítóval, amit egy mini peeling követ.A hámlasztást Iluma Intense ragyogásfokozó exfoliáló púderrel végzik, melyet The Max StemCell arclemosóval megnedvesítve 5 percen keresztül könnyed körkörös mozdulatokkal a bőrbe masszírozva szabadítják meg a bőrfelszínt az elhalt hámsejtektől.
Az így előkészített, maximálisan befogadóképes arcbőrre kerül a különleges biomolekulárisanti-aging zselés lapmaszk, mely 15 perc alatt fejti ki hatását. Ezt követően a biomolekuláris lapmaszk tasakjában található esszenciával Image protokoll szerinti arcmasszázst végez a terapeuta. Végül bő mennyiségben Image nappali bőrvédő hidratálókrémet visznek fel az arcbőrre, az ajkakat Ormedic kiegyensúlyozó ajakápolóval kényeztetik.
Mi történik a kezelés után?
Már egyetlen Biomolekuláris Lapmaszk kezelés növeli a bőr hidratáltságát, csökkenti a kisebbés nagyobb ráncokat, halványítja az elszíneződéseket, fiatalít. A végeredmény szembetűnő: megemelt, hidratált, egészséges küllemű, ragyogó arcbőr, kisimult ráncok – mintha egy hosszú hétvégét végigpihentünk...Ugye jól hangzik?
A bejegyzés trackback címe:
Kommentek:
A hozzászólások a vonatkozó jogszabályok értelmében felhasználói tartalomnak minősülnek, értük a szolgáltatás technikai üzemeltetője semmilyen felelősséget nem vállal, azokat nem ellenőrzi. Kifogás esetén forduljon a blog szerkesztőjéhez. Részletek a Felhasználási feltételekben és az adatvédelmi tájékoztatóban.