fullbeauty
Pazar ékszerek, flitteres hímzések és színjátszó lurex anyagok koronázzák meg az ünnepi szezont idén decemberben. Az új designer kollekciók nagyon elbűvölőnek bizonyulnak a díszes ruháknak köszönhetően. Az ünnepi, nőies smink ideális párosítás ehhez a stílusvilághoz. A CATRICE Treasure Trove Limitált Kiadása elhozza nekünk az ünnepi sminkhez szükséges tökéletes make-up kiegészítőket. A kiadás kötelező darabjai -matt és csillogó hatásúak – pezsgőarany, barna, bézs, barack és piros színekben pompáznak. A szemhéjpúder paletta 8 intenzíven pigmentált színt tartalmaz, magába foglalva az arany és barna különböző árnyalatait. A kollekcióban lévő 4 körömlakk gyöngyház hatással tökéletes manikűrrel egészíti ki az ünnepi sminket. Ünnepelj együtt – a Catrice-al!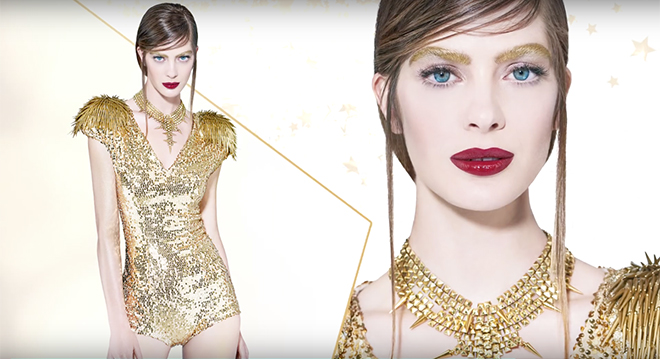 CATRICE Treasure Trove – Szemhéjpúder Paletta
Nyolc magasan pigmentált púderes szemhéjpúder egy palettában. A selymes, lágy textúra matt vagy csillogó hatásokkal könnyen alkalmazható a szemhéjra. A színek tökéletes összhangban vannak egymással, a lágy pezsgő, a meleg barna tónusok és a mélyfeket szín lehetőséget biztosít számos különböző smink elkészítésére. A csomagolás egy igazi ékszerdobozra emlékeztethet minket, mely igazán elegáns megjelenést ad a terméknek. A beépített tükör és a csillagos mintázat még egyedibbé teszi a palettát. Elérhető egy változatban. Javasolt fogyasztói ár: 2659 Ft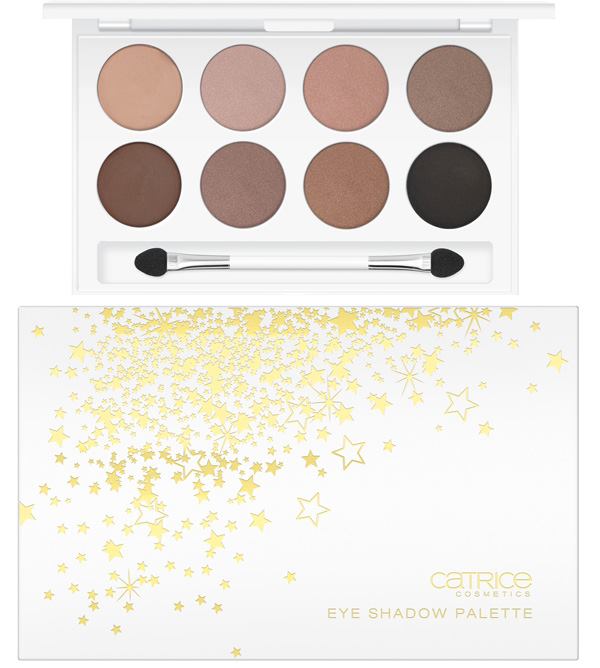 CATRICE Treasure Trove – Pirosító
Ez a pirosító aranyló részecskékkel ragyogó arcbőrt eredményez. A pirosító az arccsont legfelső pontjára alkalmazva gyönyörűen élezi és kontúrozza az arcot. Az egyedi csillag mintázat és a pirosító lágy textúrája – meleg rózsafa és pezsgő színek kombinációja – igazi must- have termékké teszi ezt a pirosítót. Elérhető egy árnyalatban: C01 Caviar And Champagne.
Javasolt fogyasztói ár: 1489 Ft 
CATRICE Treasure Trove – Arany Púder
Egy csipetnyi csillogás és az elegáns pezsgőszín kombinációja gyönyörűen kiemeli az arc és a nyak vonalát. Legkönnyebben púder ecsettel alkalmazható. Az egyedülálló csillagos dombornyomott kivitelezés még ragyogóbbá teszi ezt a terméket. Elérhető egy árnyalatban: C01 Golden Grace.
Javasolt fogyasztói ár: 1489 Ft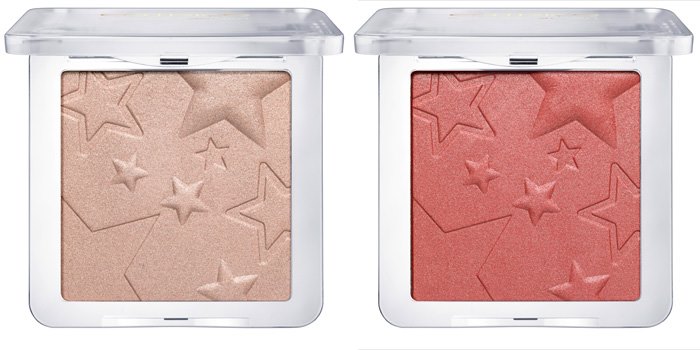 CATRICE Treasure Trove – Ajakrúzsok
Három limitált szín egyedi csomagolásban. A három ajakrúzs lágy nude, friss barack és elegáns piros színekben pompázik, intenzív színt és lágy textúrát garantál. Az rúzsok visszafogott fényt adnak az ajkaknak – ideális kiegészítő az ünnepekre. Elérhető három árnyalatban: C01 Jewel Daze, C02 Caviar And Champagne and C03 Treasured Twinkles.
Javasolt fogyasztói ár: 1329 Ft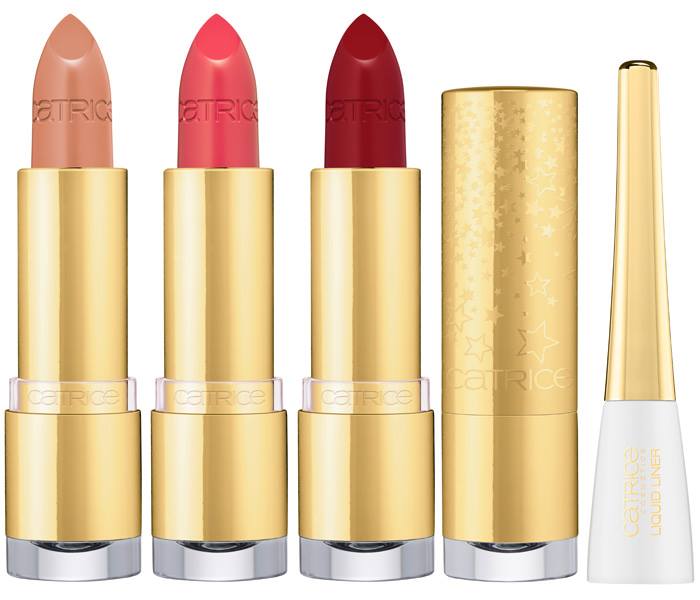 CATRICE Treasure Trove – Körömlakkok
A négy körömlakk hűen tükrözi az ünnepi szezon színvilágát: nude arany hatással, világos barack, korall és bordó színek várnak a Catrice állványokon. Mindegyik körömlakk elragadó gyöngyház hatással bír, speciális csomagolásuk pedig magáért beszél. Elérhető négy árnyalatban: Jewel Daze, C02 Golden Grace, C03 Caviar And Champagne és C04 Treasured Twinkles.
Javasolt fogyasztói ár: 1159 Ft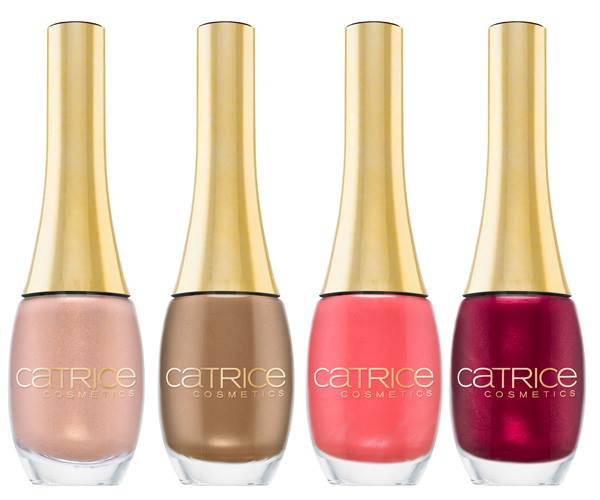 A bejegyzés trackback címe:
Kommentek:
A hozzászólások a vonatkozó jogszabályok értelmében felhasználói tartalomnak minősülnek, értük a szolgáltatás technikai üzemeltetője semmilyen felelősséget nem vállal, azokat nem ellenőrzi. Kifogás esetén forduljon a blog szerkesztőjéhez. Részletek a Felhasználási feltételekben és az adatvédelmi tájékoztatóban.