fullbeauty
Évek óta, ha valamelyik szerettemnek nem tudok hasznos, és érdekes ajándékot kitalálni, előbb - utóbb a Lush üzleteiben kötök ki. Mert a Lush az a hely, ahol számtalan új ötlet vár! Ajánlom nektek is, hiszen az idei karácsonyi kollekcióban a fürdőbombáktól a tusfürdőzseléken át a kézzel készített ajándékokig  mindent megtalálunk. Az sem mellékes számomra,  hogy minden nyersanyag és illóolaj etikus beszerzési forrásból származik. A lehető legtöbb termék szilárd formában készül, mert így nincs szükség tartósítószerre és fölösleges csomagolóanyagokra, ami különösen fontos karácsony idején, amikor kitör az ajándékozási láz. Biztosak lehetünk benne, hogy a Lush csomagolások újrahasznosított anyagból készülnek és újrahasznosíthatók is!
A papírokat és a szalagokat a világ különböző tájain működő közösségi projektekből szerzik be, a tovább használható kendők pedig újrahasznosított műanyagflakonokból vagy biopamutból készültek. Kövessük a bennünk élő kíváncsi, játékos kedvű gyermeket és vessük bele magunkat a nagy halom érdekes újdonságba!
Nézzük elsőként izgalmas fürdő újdonságokat:
Változtassuk műalkotássá a fürdőt az illatos fürdőbombákkal, melyek puhítják a bőrt, dezodorálnak, jókedvre derítenek és beindítják a képzeletet!
A Stardust ajándéksomag rendkívül mutatós és hasznos ajándék lehet, mert minden megtalálható benne, ami egy isteni fürdőzéshe kell!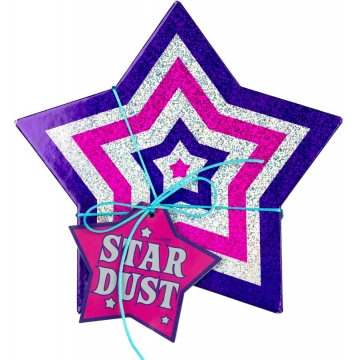 Tartalma: The Comforter habfürdő, Stardust fürdőbomba, Shoot for the Stars fürdőbomba, Rock Star szappan,Snow Fairy tusfürdő 100g, Candy Mountain habfürdő.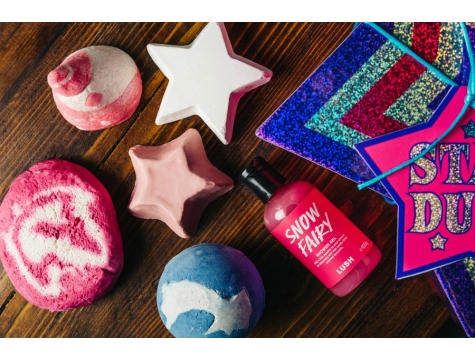 11.990.-
A következő ajánlatom: The Magic of Christmas, többször hasznáható habfürdő. Többször is kikeverhető varázslat, szegfűszegből és madulából! A fűszeres varázspálca segítségével, minden álom valóra váltható!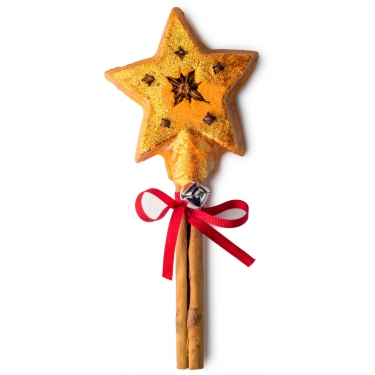 Körözz vele a kádban vagy tartsd a csap alá, és amikor már sok-sok hab keletkezett, tedd félre a pálcát száradni.
1850.-
A Five Gold Rings is ötletes ajándék szerintem. A fair trade vanília és moringaolaj ínycsiklandó illatát árasztják a karikák. El kell morzsolni az öt gyűrű egyikét a kádba folyó meleg víz alatt, és ezután már csak  élvezni kell a krémes fair trade vanília illatát és a bőrpuhító illipevaj kényeztetését.
1850.-
A bejegyzés trackback címe:
Kommentek:
A hozzászólások a vonatkozó jogszabályok értelmében felhasználói tartalomnak minősülnek, értük a szolgáltatás technikai üzemeltetője semmilyen felelősséget nem vállal, azokat nem ellenőrzi. Kifogás esetén forduljon a blog szerkesztőjéhez. Részletek a Felhasználási feltételekben és az adatvédelmi tájékoztatóban.