fullbeauty
Elizabeth Arden az Eight Hour termékcsaládot csak így aposztrofálja: The Miracle! Nos, van ebben valami.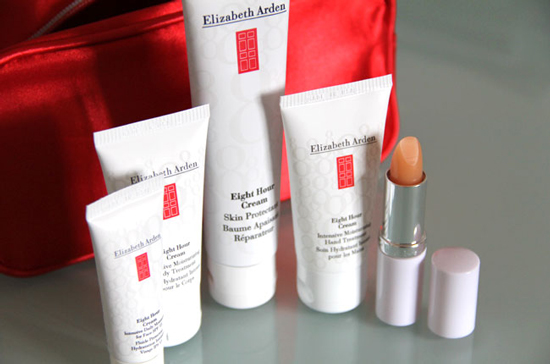 Az Eight Hour® Cream volt az legelső termék, mellyel Miss Arden több mint 70 évvel ezelőtt megjelent a kozmetikai piacon az Elizabeth Arden márkanév alatt. A krémnek nagyon hatásos bemutatkozása volt, szinte azonnal lenyűgözte a vásárlókat. Piacra lépése után egyre fokozódott a népszerűsége, mígnem szinte kultusszá vált. A vásárlók visszaigazolásai bizonyították, hogy mennyire csodálatos a bőrre gyakorolt egészségmegőrző hatása. Sokoldalú felhasználhatóságát erősítette még, hogy a legnépszerűbb krémmé vált a modellek és sminkesek körében.
Több mint 22 nemzetközi díjat kapott különböző szépségszakértőktől, köztük:
Cosmopolitan Beauty Awards 2010: Cosmo Beauty Classic Award
Irish Tatler Beauty Awards 2010: Best Hero Multi Tasker
Top Sante Glow Health and Beauty Awards 2010: Best Iconic Product
Elle Beauty Awards 2010.

Eight Hour® Cream - Intenzív nappali krém, 15-ös fényvédő faktorral
- a szép és egészséges bőr igényli a barátságtalan időjárás és az erős napsütés okozta károsodások megszüntetését. Erre nyújt megoldást ez a krém, nem csak védi, hanem puhává, selymessé, teltebbé és jól hidratálttá teszi a bőrt akár 8 órán át, szélsőséges időjárási körülmények között is.
- 15-ös UV-védelmet nyújt a káros napsugarak ellen.
- megszünteti a fénytelen, száraz érzést.
- E-vitamin tartalma segít a szabad gyökök megkötésében, antioxidáns- és bőröregedés-gátló hatású.
- beta-hydroxy sav tartalma forradalmi jelentőségű volt, Elizabeth Arden volt az úttörője több mint 70 évvel ezelőtt.
Gyengéden segíti a felszíni elhalt hámsejtek leválását.
- Pertolatum tartalma pedig intenzíven hidratál, hatására kisimult és egészségesen fénylő lesz a bőr.
- a krémnek természetes, gyógynövényekre emlékeztető illata van, könnyen felszívódik és azonnal érezteti jótékony hatását a száraz, töredezett, igénybe vett bőrön.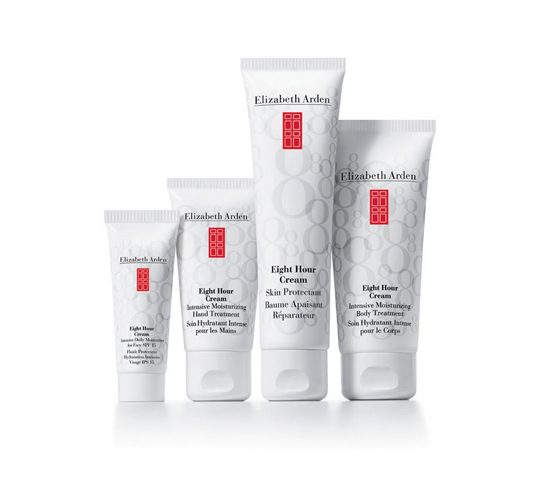 Létezik még a termékcsaládon belül színezett és klasszikus ajakápoló, intenzív testápoló, kézkrém, napozás okozta foltok halványítására szolgáló krém illetve stift, de nem minden termék kapható még az USA-ban sem az összes üzletben.
Meglátjuk, itthon melyek lesznek elérhetők és nagyon várjuk már a bevezetésüket a hazai piacra.
Ágoston Melinda
sminkmester és kozmetikus
A bejegyzés trackback címe:
Kommentek:
A hozzászólások a vonatkozó jogszabályok értelmében felhasználói tartalomnak minősülnek, értük a szolgáltatás technikai üzemeltetője semmilyen felelősséget nem vállal, azokat nem ellenőrzi. Kifogás esetén forduljon a blog szerkesztőjéhez. Részletek a Felhasználási feltételekben és az adatvédelmi tájékoztatóban.