fullbeauty
Itt az alkalom, hogy valami jót tegyél a világgal, miközben magadat kényezteted, csak hallgass a szívedre! A The Body Shop Alapítvány 2013. június 30-ig tartó kampányának jóvoltából most Te is részt vehetsz az adománygyűjtésben, melynek során három magyarországi civil szervezet egyikét támogathatod. Nem kell mást tenned hozzá, mint vásárolni egy édesen zamatos ízű és szuper hidratáló Dragon Fruit Lip Butter ajakápolót.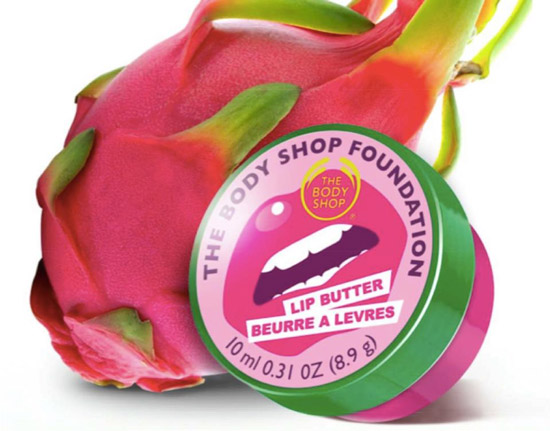 Az új, sárkánygyümölcs ízű ajakvaj hidratáló méhviaszt és shea vajat is tartalmaz, mellyel puhává és érzékivé varázsolja az ajkaidat, ráadásul finom gyümölcsös illata van, a csomagolása pedig 100%-ban újrahasznosítható. Ez az etikus szépségmárka első olyan terméke, melynek árával a jótékonysági szervezeteket támogatja. A profit 100%-a a Fészek Gyermekvédő Egyesület, a Lelenc Kutyamentő Egyesület és az Ökoszolgálat Alapítvány Magyarország közt oszlik meg. A vásárlás során kapsz egy szavazóérmét, mely segítségével kiválaszthatod és eldöntheted, melyik jótékonysági szervezetet kívánod támogatni. A szervezetek a leadott szavazóérmék arányában részesülnek majd a szereteted mellett az ajakápolókból befolyt összegből.
A The Body Shop alapítója, az öt évvel ezelőtt elhunyt Anita Roddick indította el az alapítványok támogatását ösztönző jótékonysági kampányokat. Hitvallása szerint, mindannyian pozitív befolyással bírhatunk a világra – akár csak egyetlen személy világára –, ha teszünk a jó ügy érdekében. Anita Roddick magával ragadó szellemiségének köszönhetően 1989-től a The Body Shop Alapítvány közel 19 millió fontot gyűjtött össze és adományozott oda több mint 2500 jótékonysági szervezetnek világszerte.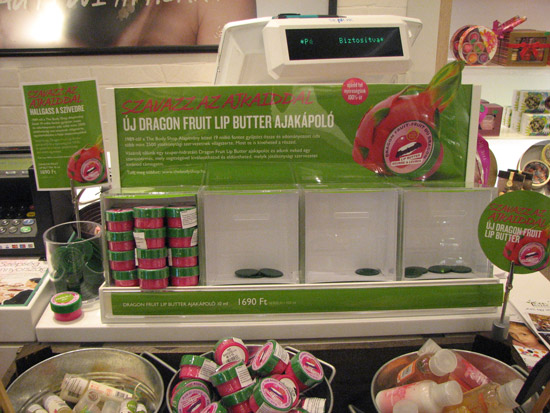 A Dragon Fruit ajakvajat 1690 forintért szerezheted be az Arena Plazában és az Allee Bevásárlóközpontban található The Body Shop márkaboltokban. Te már tudod, hogy melyik alapítványt támogatod legújabb, izgalmas ajakápolód megvásárlásával?
A bejegyzés trackback címe:
Kommentek:
A hozzászólások a vonatkozó jogszabályok értelmében felhasználói tartalomnak minősülnek, értük a szolgáltatás technikai üzemeltetője semmilyen felelősséget nem vállal, azokat nem ellenőrzi. Kifogás esetén forduljon a blog szerkesztőjéhez. Részletek a Felhasználási feltételekben és az adatvédelmi tájékoztatóban.